Ok my first task finished Valid and it was a single core just for my first test and I saw Ivan also had one Valid with Linux so that is how I usually have to compare here since.......
So now I have a 2-core started to see if it actually run 2 at a time.
Some of us noticed that it wasn't actually running 2 tasks before BUT it did claim two cores and would even suspend running tasks so it could have those 2 cores.........including right from the start with those bad birds
.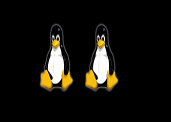 I will watch the running log to see how this goes and still let it run even if it doesn't run the 2 tasks